Jet fuel & Avgas, Refueling & Defueling
Easily transport and distribute fuel for aircraft, hydrant pits and drums using Westmor's Aviation Bowser. They're designed to be extremely durable to provide years of trouble-free service.
The durable design holds Avgas or Jet Fuel. Standard sizes range from 200 up to 1,000 gallons and are fully customizable to meet the requirements of your aviation operation.
Westmor's bowsers travel at a max speed of 15 mph and can be equipped with a tow bar and a front steer towable cart to pair with other ground service equipment. The easy-access fueling components will make refueling simple.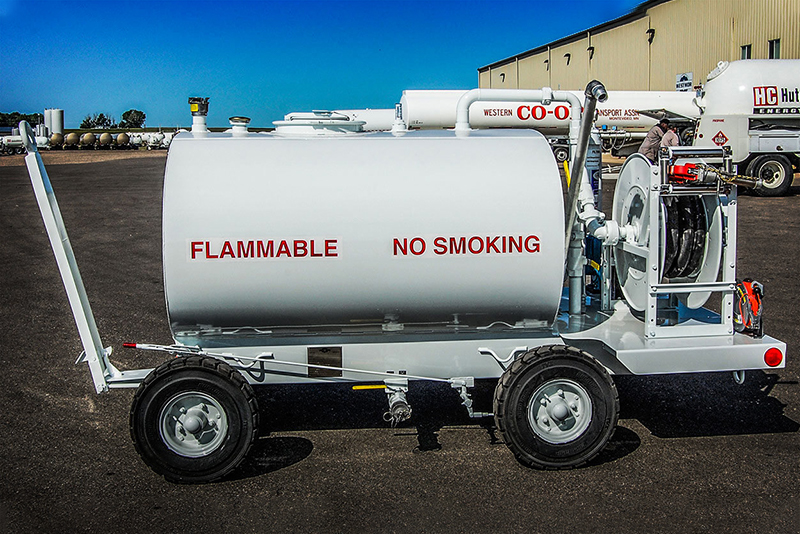 Aluminum DOT 406 tank
Filter/water separator with water detection
Meter counter
Spring rewind hose reel with quick disconnect
Overwing nozzle
Single point nozzle
Diesel engine driven pump
Static bonding reel with cable and clamp
Heavy-duty trailer with full suspension
Jet Fuel/Avgas Filter
Front Steer Towable Cart
48″ Tow Bar
Hand Brake
Stainless Steel Tank
Bottom Mounted Gravity Drain
Top Mounted Manway
Hose Hangers
Pump Upgrades
Millipore Sample System
Stainless Steel Storage
Wrap-around hose
Custom Placards
Westmor is available to train your staff on complicated aviation equipment to save you time and money and reduce the risk for user-related errors. 
Have questions or need a quote? Complete the form below and a representative will follow up shortly.
By clicking submit, you confirm that you agree to the storing and processing of your personal data as described in our privacy policy. Please understand you can unsubscribe or update preferences at any time.
When it comes time for maintenance, parts or repairs, we are well-equipped to serve you.
Need replacement parts? We have stock on hand – ready to ship – ranging from ladders, pumps, valves and more. Same day shipping is available in many cases.