Bulk storage with the benefit of portability. Porta-paks are trailers that allow you to have bulk storage of propane and other fuels, such as Anhydrous Ammonia, with the convenience of being able to transport that storage to the location you're using it, without permitting. 
This simple piece of equipment has minimal piping and can be stand-alone with motor options from gas to diesel to electric.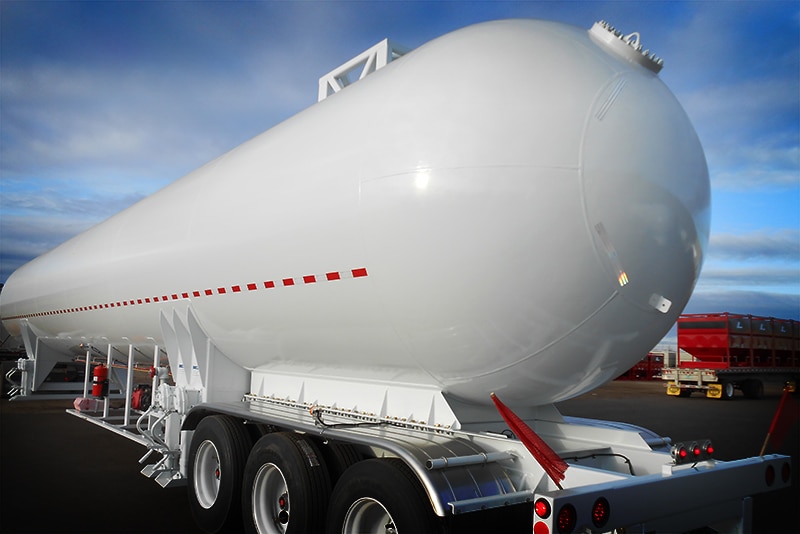 Porta-pak Tank Features & OPtions
Under-ride protection
Removable undercarriage
Fixed sub-frame with adjustable king pin plate
Remote shut-off
DOT-approved LED lights
Rear double aluminum fenders
Standard DOT bumper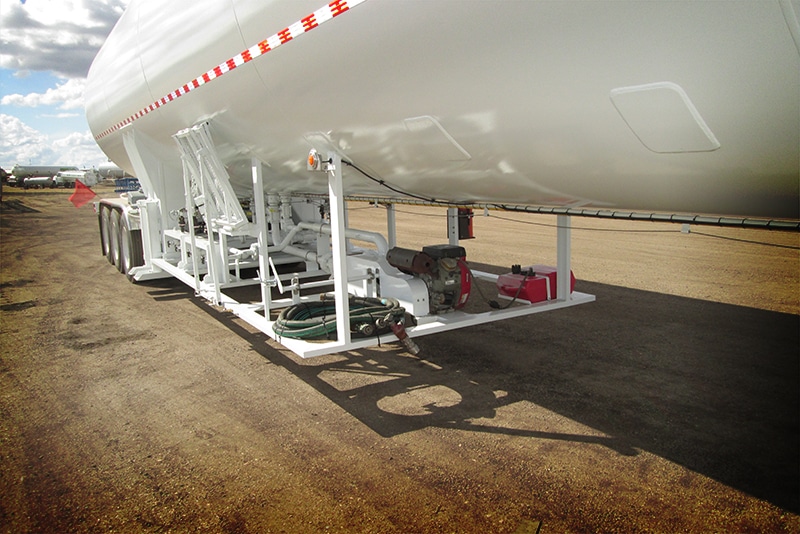 Porta-paks allow you to transport your bulk fuel storage to the location you need it, saving time and money with no trips back and forth to the home plant.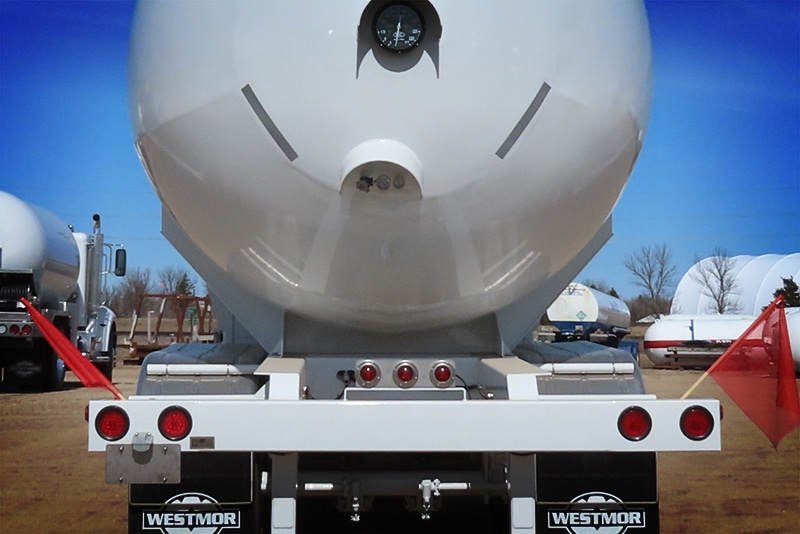 Porta-paks can be custom-build to fit your needs and operation. Standard sizes include:
In-house tank manufacturing allows for custom designs and quick lead times.
Expertise. Projects built compliant with state and local regulations, and meet NFPA Handbook 58.
Welded front frame. Heavy-duty landing gear.
Superior quality. Tanks  built to the ASME code and fully X-rayed.
Aftermarket service, repair and refurb services.
Have questions, need a quote, or need something customized? Complete the form below and a representative will follow up shortly.
Storage Installation & Services
When it comes time for installation, maintenance, or repairs, we are well-equipped to serve you. Click on any service to get more information.
Need expert help? We have two-member installation crews ready to work on your projects to ensure minimum downtime, and our in-house engineering team ensures the safest strongest standards are met.
When a part fails, we know you're doing everything you can to lessen your operation's downtime. We maintain an on-site parts warehouse to give you quick access to the replacement parts you need.
Why scrap your old system when it's still good? We have experience in environmental, changeover, hydrostatic, and black-light testing. We also hold certifications in tank testing, refurbishing and relocation.