Choose from our trailer-mounted or chassis-mounted Transloaders options to efficiently transload propane or butane to and from rail car and trailer.
With over 40 years of experience with transloading, Westmor is able to help you customize equipment to fit your application.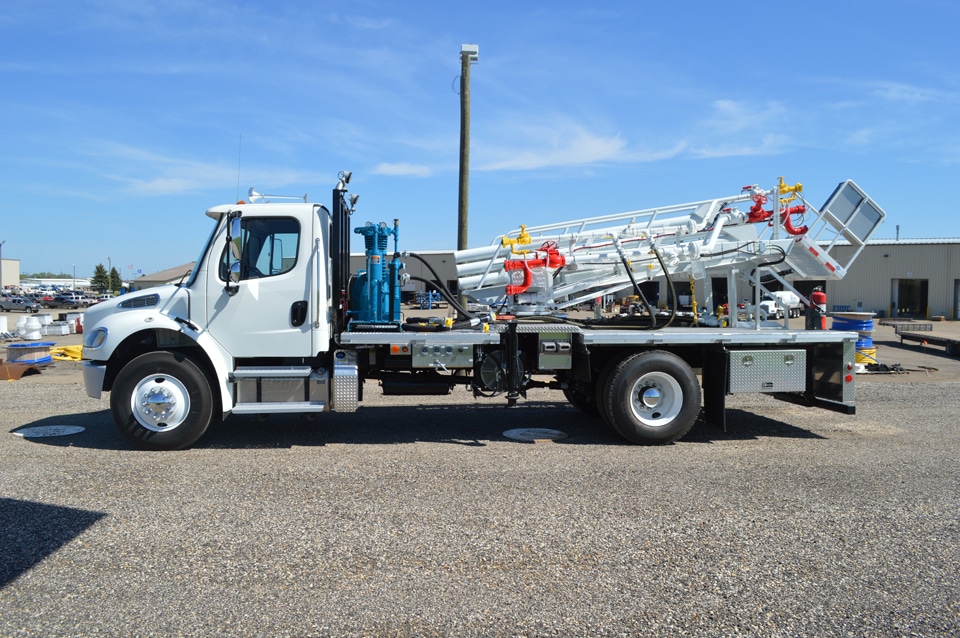 Whichever model you choose, you can be confident in a quality product with great features. 
Chassis-Mounted Transloader
For longer installations, choose a chassis-mounted transloader. Its lower cost is a great benefit and it still affords efficient loading or offloading from truck or rail. 
96″ wide aluminum diamond plate flat bed and deck
Stairway with 30″ x 52″ platform with cage at top to reach the top of a 13′ rail car
Hydraulic controls located under side of bed on roadside
Steel bumper
Trailer-Mounted Transloader
A trailer-mounted transloader features swift maneuverability and is a cost-effective way to accomplish loading or offloading from truck or rail without the expense of permanent fixtures. 
Mobile platform mounted to trailer
Hydraulic system to run compressor
Deutz 3-cylinder diesel engine to run hydraulics
Stake pockets along the sides
Hose tubes located on stairway with holder
Optional Blackmer pump
It takes us about 5 minutes or less to setup. Whenever we get a truck in, it only takes an hour to offload each truck. There's times where we can afford 18 units a day.
Mobility: easily move your transloader from site to site
Efficiency: transload to and from rail car and trailer at industry speeds
Experience: over 40 years of experience in the transloading arena
Customization: customize our designs to fit your application
Have questions, need a quote, or need something customized? Complete the form below and a representative will follow up shortly.
Terminals & Plants Aftermarket Services
When it comes time for installation, maintenance, or repairs, we are well-equipped to serve you. Click on any service to get more information.
Proving and calibration is not only a requirement at terminals, but is extremely important to ensure efficiency. We can help with all your calibration and proving needs. 
Reduce downtime when a part fails – Westmor can help with our large stock of in-house parts. We carry most major brands to help get you back up and running quickly. 
Keep your terminal running smoothly and efficiently with Westmor's service and repair capabilities. We can help on-site with everything from emergency repair to scheduled maintenance and inspection programs.