DEF Fleet Fueling Cabinet
Diesel Exhaust Fluid Transfer Equipment
Reduce operating costs by utilizing a single vehicle to deliver diesel and DEF to your customers. Our design allows a retrofit to existing fuel trucks or installation on new trucks. Tanks available in 70, 80 and 110 gallon sizes.
Low-maintenance stainless steel tank design
Self-contained insulated cabinet
Arrives ready to install
Weights and measures-approved meter assembly for DEF resale
Meets or exceeds ISO 22241-3 standards for DEF compatibility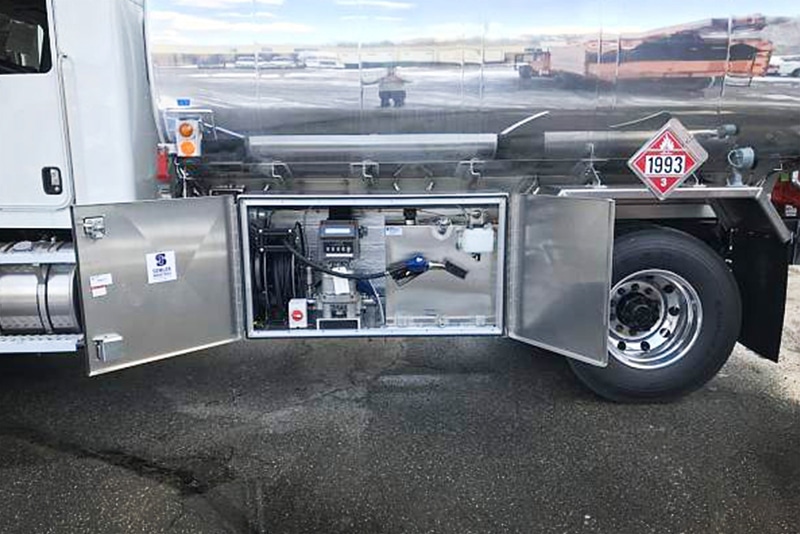 8 GPM DEF pump with 12V DC motor
Manual on/off switch
Stainless steel meter
Mechanical register
Printer
Stainless steel strainer
Air eliminator catch tank
50′ spring rewind hose reel
4-way roller assembly
Stainless steel auto shut-off nozzle
60-gallon stainless steel tank
Tank vent
Liquid level gauge
Fill port
DEF Fleet Fueling Cabinet Options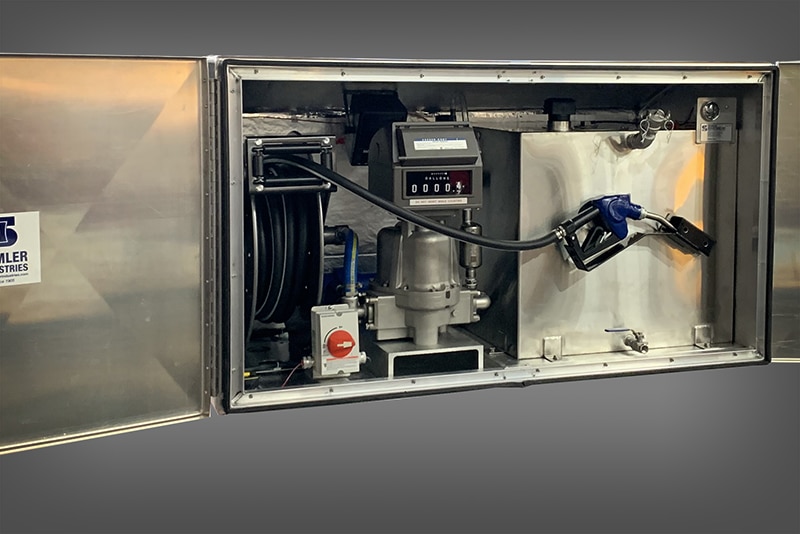 Heating package
Custom enclosures
Non-resale meter assembly
Electronic register with transaction memory
Preset valve
120V overnight plug for heater element
Integration with truck scanning system
Have questions, need a quote, or need it customized? Complete the form below and we will follow up shortly.
When it comes time for inspections, maintenance, parts or repairs, we are well-equipped to serve you.
Click on any service to get more information.
From DOT inspections to meter calibrations and upgrades, Westmor has quickly become the go-to expert to help you meet compliance, and stay running smoothly all year long.
Need replacement parts? We have stock on hand–ready to ship– ranging from meters, pumps, valves, registers, and more. Same day shipping is available in many cases.
Not ready to buy new? If you need a simple repair, or a major refurbish, one of our truck service centers can help get you back up and running.