Flex your delivery muscle and surpass your competition using Westmor's Flex Fill System for our line of Transtech Fuel Trucks. Customize your flow rates based on your mix of customers and the types of deliveries needed during your routes.
Westmor offers several pre-configured options to make it easy for you to increase productivity by increasing your flow rates.
Increase productivity with higher flow rates
Add versatility and efficiency with multiple hose reels
Improve route efficiency
4,600 Transtech™ FCT Fuel Truck with Flex Fill – XL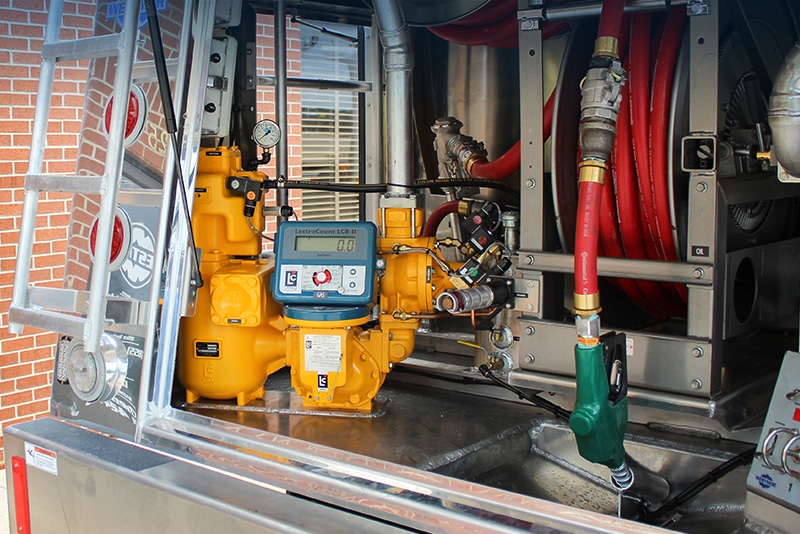 Fleet Fueling
1″ delivery hose and nozzle
25′ – 150′ hose lengths
Manual or automatic nozzle
2½" pump
M7 meter
20-35 GPM
Standard Bulk Delivery
1¼" – 1½" delivery hose
50′ – 175′ hose lengths
Manual or automatic nozzle
2½" pump
M7 meter
60-80 GPM
Large Bulk Deliveries
2″ delivery hose and nozzle
Hose reel
2½" pump
M10 meter
80-110 GPM
Commercial Deliveries
2″ delivery hose and nozzle
Drop hose
2½" pump
M10 or M15 meter
110-150 GPM
Have questions, need a quote, or need it customized? Complete the form below and we will follow up shortly.
When it comes time for inspections, maintenance, parts or repairs, we are well-equipped to serve you.
Click on any service to get more information.
From DOT inspections to meter calibrations and upgrades, Westmor has quickly become the go-to expert to help you meet compliance, and stay running smoothly all year long.
Need replacement parts? We have stock on hand–ready to ship– ranging from meters, pumps, valves, registers, and more. Same day shipping is available in many cases.
Not ready to buy new? If you need a simple repair, or a major refurbish, one of our truck service centers can help get you back up and running.