The construction management team at Westmor Industries has built a new C-store for Farmers Union Oil Company in Montevideo, Minnesota. The co-op has been providing their community with fertilizer, gasoline, propane, and heating since 1934. The new location is the co-op's third c-store.
"It was time for something new and fresh in Montevideo, so we decided to put up a travel plaza," says Robin Enevoldsen, the C-Store Manager. Enevoldsen, who has worked for the co-op for 21 years, is helping to spearhead an effort to lead the organization into a new era.
"During this transition and process, our general manager of 45 years retired, so not only were we going through the process of designing a new store, we were going through the process of designing a new management team, says Enevoldsen."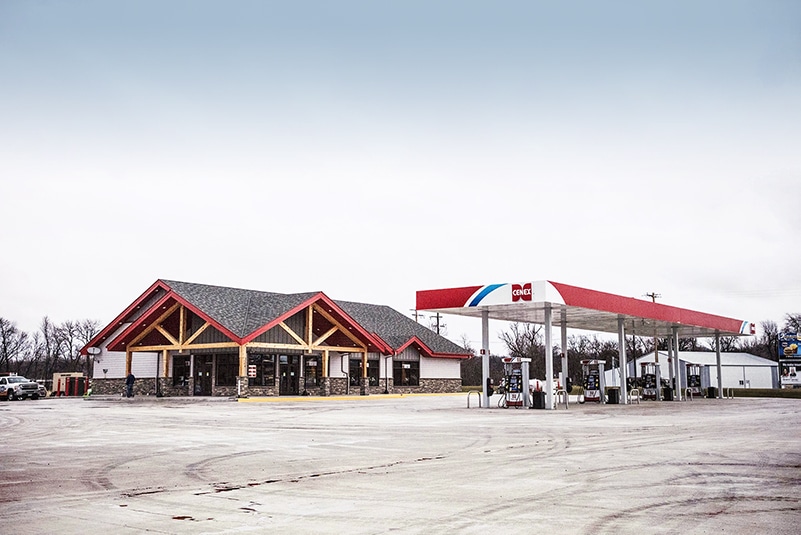 The new management team has a vision to stay up to date with technology and appeal to a younger audience. Enevoldsen states, "We built this facility and what's here so we are able to adjust to changing technologies. Our point of sales, our ovens, everything down to our coolers—everything is digital and online. If I have a problem with my freezer, I get an alert on my phone." The co-op is also planning on having an electric car charging station in the future.
Westmor Industries provides pre-construction services, architectural design, and project management for c-store construction.