With Westmor, you'll find quality, durability, strength and safety. Get refined fuel storage customized to fit your needs. Our in-house engineering and installation crews can help you design storage solutions and bulk plants to fit your operation.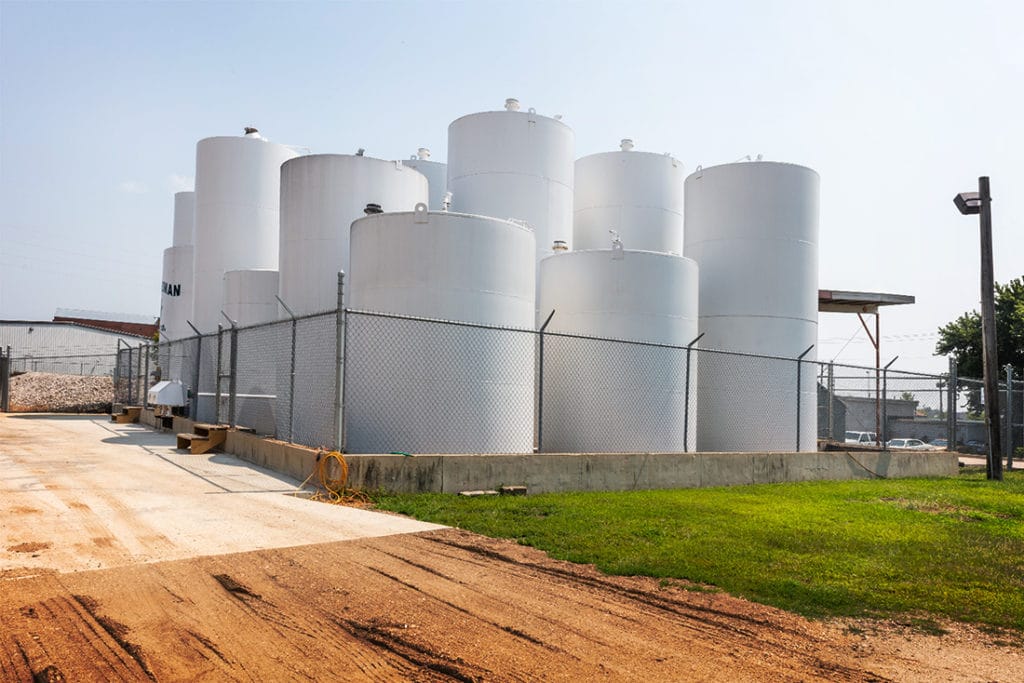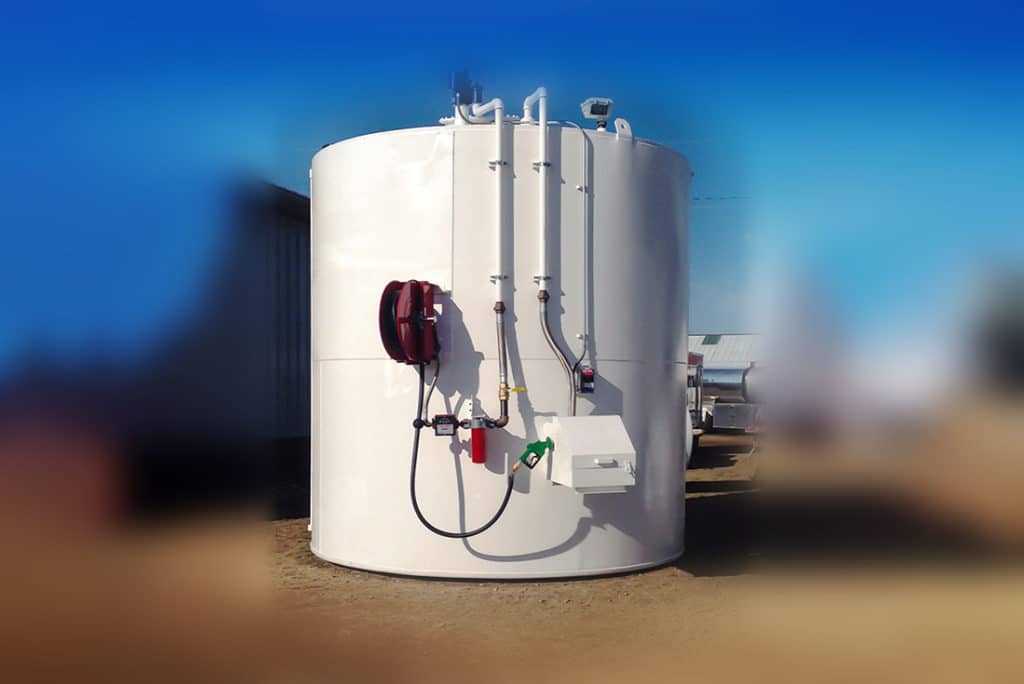 Above-ground fuel storage with single- or double-wall options
Double-wall allows for no diking. Primary storage tank with an impermeable secondary containment allows for compatibility with a wide range of fuels and chemicals
Standard capacities: 10,000; 12,600 and 14,900 gallons. In-house manufacturing allows for custom sizes.
Vertical tanks allow for even pressure distribution due to the elimination of stress points contributing to strength and durability
Designs meet or exceed all regulatory standards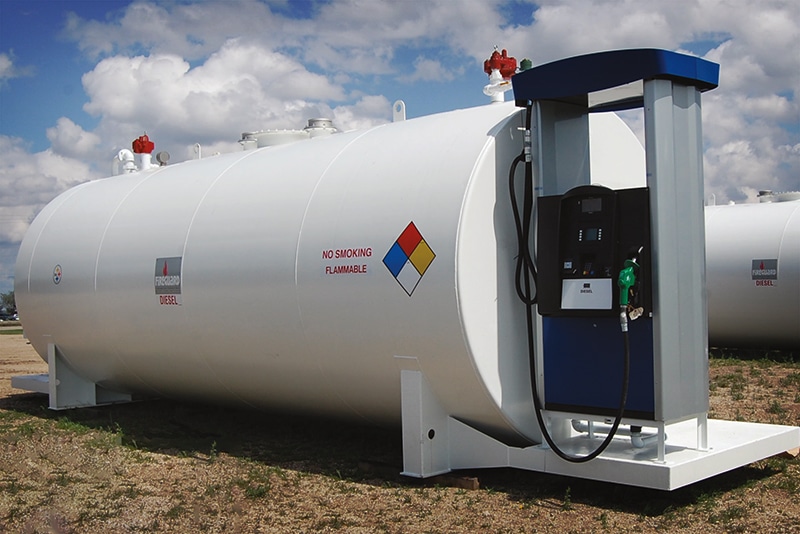 Double- and single-wall options available
Single-wall sizes from 1,000 – 25,500 gallons standard with custom sizes available
Double-wall sizes from 1,700 – 27,000 gallons with custom sizes available
Tanks are equipped with a drain to bleed the vessels of any water, reducing premature rust
underground storage tanks
Manufactured primarily of steel with a fiberglass jacket to ensure tank meets current EPA codes
Experienced crews will help you design and customize to your needs
Benefits of underground tanks include freeing up real estate to maximize a small footprint and less risk of accidental collision by vehicles
Add convenience to your operation with a low-maintenance farm skid tank. Save time and take control of the unpredictability of fuel prices with the ability to refuel at your location.
Standard skid sizes: 300, 560, 1,000 and 2,000 gallons
Double-wall tanks are approved for SPCC regulations
All tanks are equipped with a drain to bleed the vessels of any water, reducing premature rust
Constructed of heavy-duty 12-gauge steel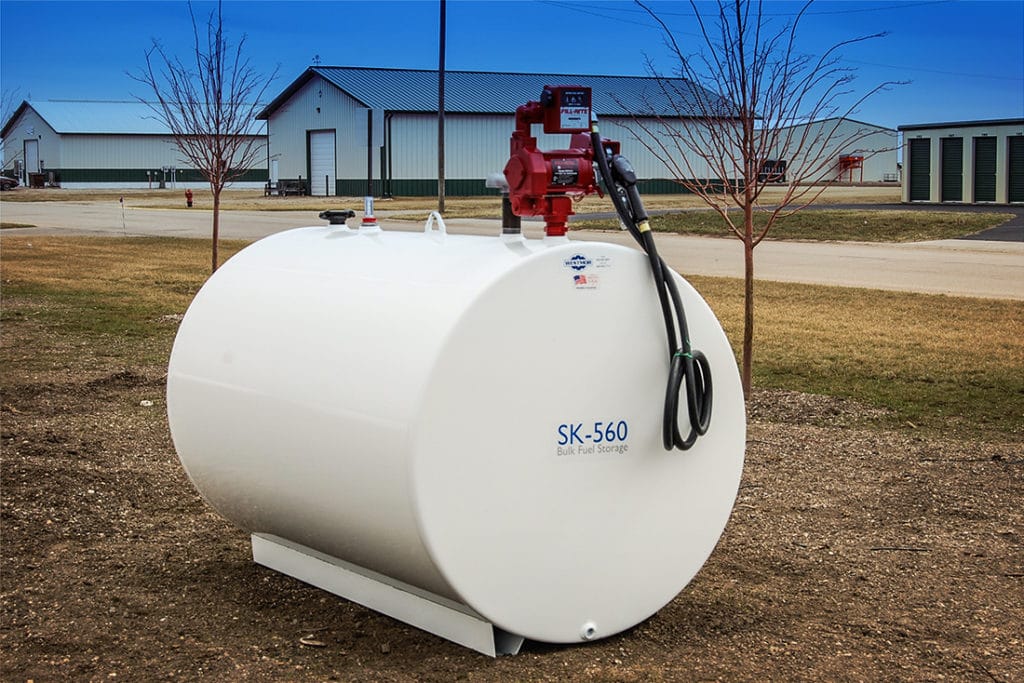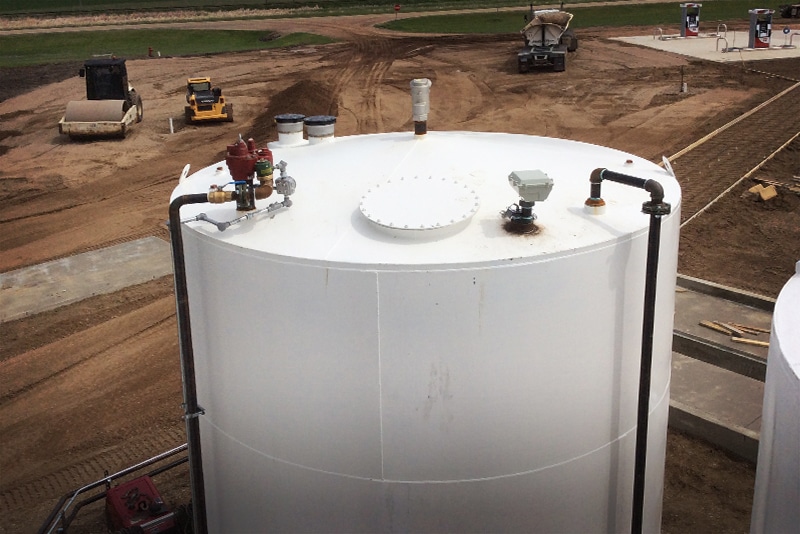 Build an efficient and safe refined fuel bulk plant with a combination of storage solutions. Our qualified teams will help you ensure compliance with state and federal regulations and help to minimize downtime.
All plants are constructed to NFPA compliance codes and we monitor state and federal regulations to keep our crews up-to-date.
Tank sizes ranging from 10,000 – 50,000 gallons
Welded piping helps ensure against potential leaks
Welds and piping are air-tested to ensure quality
In-house design engineers can help you design and layout your bulk plant operation
They helped clean out and tear down our five older existing plants. The [Westmor] group is easy to work with, and easy to talk to at a level where we can understand what's going on. There were no communication gaps.
Pro Cooperative, Gillmore City, Iowa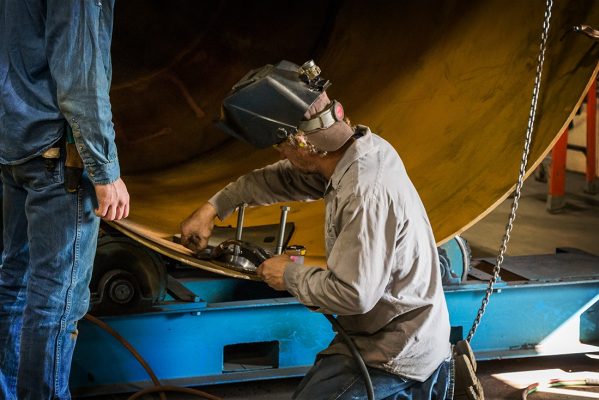 Certified Welders- ASME and 6G Weld Certifications.
Strength and durability-  Our shops work to provide the strongest, most consistent welds and manufacturing processes in the industry.
One source- In-house engineering, manufacturing and installation staff means you can work with one team throughout the entire buying and build process.
Innovation and forward thinking
Over 25+ years of experience in bulk storage solutions
Competitive lead times because we stock our building materials
Use welded piping vs. threaded– reduces potential leaks
In-house design and construction engineers to customize for you
Have questions, need a quote, or need something customized? Complete the form below and a representative will follow up shortly.
Storage Installation & Services
When it comes time for installation, maintenance or repairs, we are well-equipped to serve you. Click on any service to get more information.
Need expert help? We have two-member installation crews ready to work on your projects to ensure minimum downtime, and our in-house engineering team ensures the safest strongest standards are met.
When a part fails, we know you're doing everything you can to lessen your operation's downtime. We maintain an on-site parts warehouse to give you quick access to the replacement parts you need.
Why scrap your old system when it's still good? We have experience in environmental, changeover, hydrostatic, and black-light testing. We also hold certifications in tank testing, refurbishing and relocation.