Diesel Exhaust Fluid (DEF) Storage & Dispensing
Above and Below-Ground Solutions
Be equipped to serve your customers that drive diesel-fueled vehicles by keeping an adequate supply of DEF product on-hand. Retain customers and add an additional revenue stream for your location.
For DEF dispensing options, choose from:
Above or below ground
On- or off-island
Custom storage
Recirculated and heated-line systems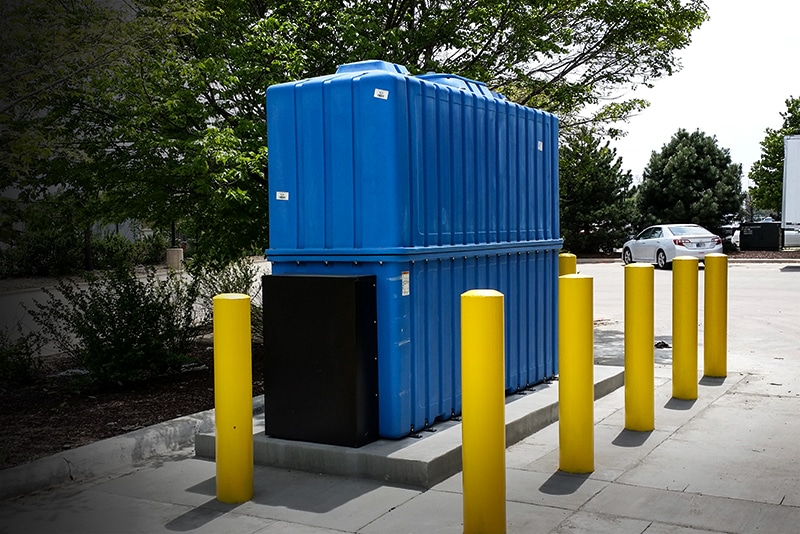 Above-ground options to for existing convenience store location.
Below-ground options for new construction or remodels.
Above- or below-ground packages with equipment and installation.
DEF Storage for convenience stores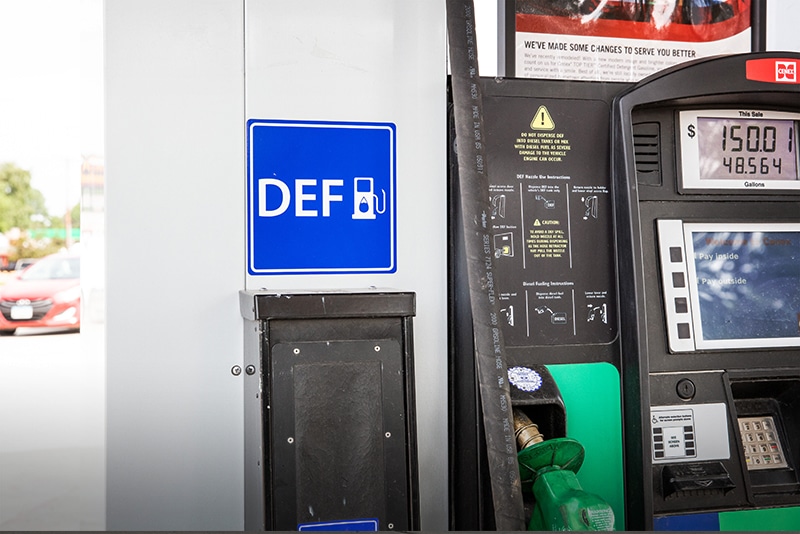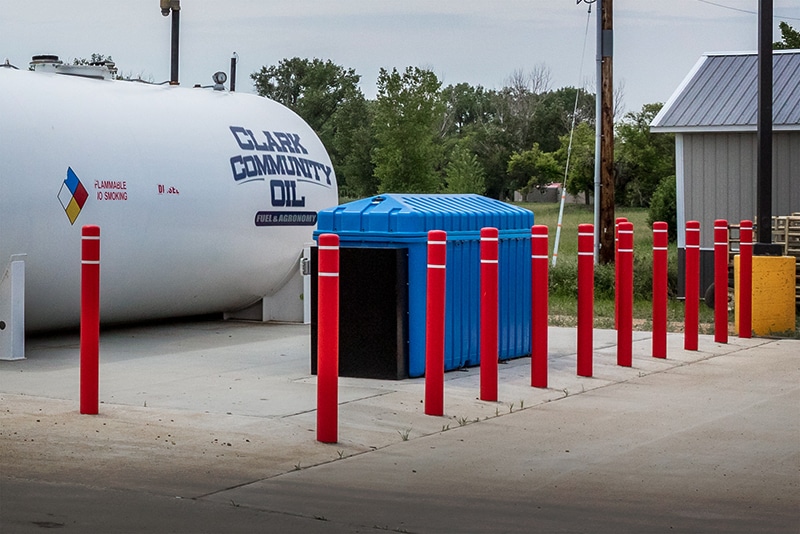 Existing Convenience Store Locations
On- or off-island location
Inside option available
Extreme-cold resistant
Available in 400 or 1,000 gallons
Available in tan or blue
Certified to CSA C22.2 & UL508
Kleerblue 1000 gallon AST
Gilbarco Encore DEF Dispenser
Retrofit kit
Def-Trac® underground piping with heat trace
All installation and permitting
Let's determine what would be the best way to offer DEF at your c-store location.
Diesel Exhaust Fluid (DEF) is a non-hazardous solution, which is 32.5% urea and 67.5% de-ionized water.
DEF is sprayed into the exhaust stream of diesel vehicles to break down dangerous NOx emissions into harmless nitrogen and water.
DEF in Diesel Vehicles Creates:
DEF is approximately 2% of the fuel consumed. For every 50 gallons of diesel fuel burned you will use 1 gallon of DEF.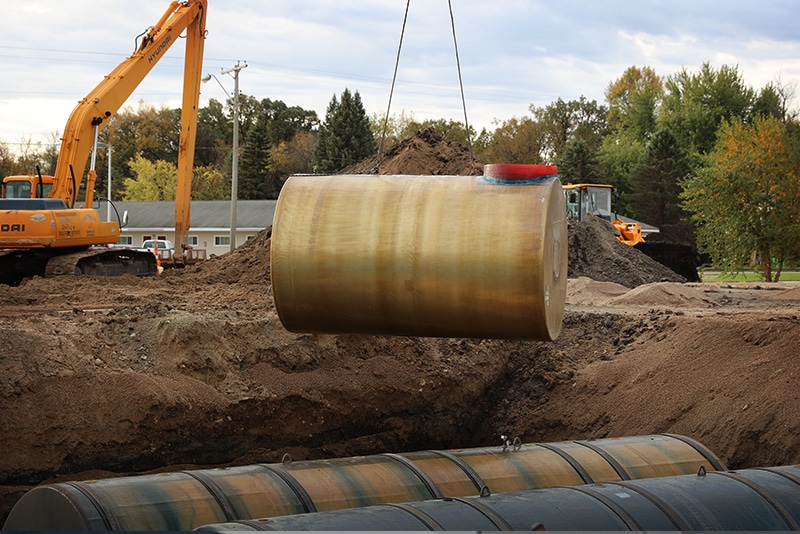 New Convenience Store Construction or Remodels
Underground, Doublewall, UL listed tank (UST)
In-line temperature compensator equipped to recirculate product
High and Low temperature & product alarms
3rd party above ground tank gauge
4,000+ gallon – Doublewall, UL listed tank (UST)
Gilbarco Encore DEF Retrofit kit
1½" APT Piping
In-line temperature sensor equipped to recirculate product
All installation and permitting
DEF is not available at all fueling locations and it can provide you an edge over your competition.
Westmor makes installation easy, allowing integration into existing equipment and an interface supported by your POS system.
Have questions or need a quote? Complete the form below and a representative will follow up shortly.
Convenience Store Services
When it comes time for c-store related service, installation or repairs, we are well-equipped to support you.
Click on any service to get more information.
Reduce downtime when a part fails – Westmor can help with our large stock of in-house parts. We carry most major brands to help get you back up and running quickly. 
Westmor's field service team can keep your c-store running smoothly and efficiently. We provide help on-site ranging from emergency repairs to petroleum equipment installations.
Keep your store running and fuel flowing with C-Store Support from Westmor. Levels of support involve a team of people generating reminders for testing, taking your calls, assisting with maintenance or reporting needs and Westmor product warranties. Get more information here.