Rail loading and unloading is a key part of many terminals. Westmor can help you customize and design equipment and systems to maximize your efficiency and throughput.
Maximize your load-out potential by adding skids
Decrease your loading and unloading time
Reduce installation time and provide easy integration with pre-packaged systems
Get load arms available with spring, air or hydraulic lift for easy maneuverability
Our patented vapor plate improves efficiency and seals in vapor if the railcar is not spotted correctly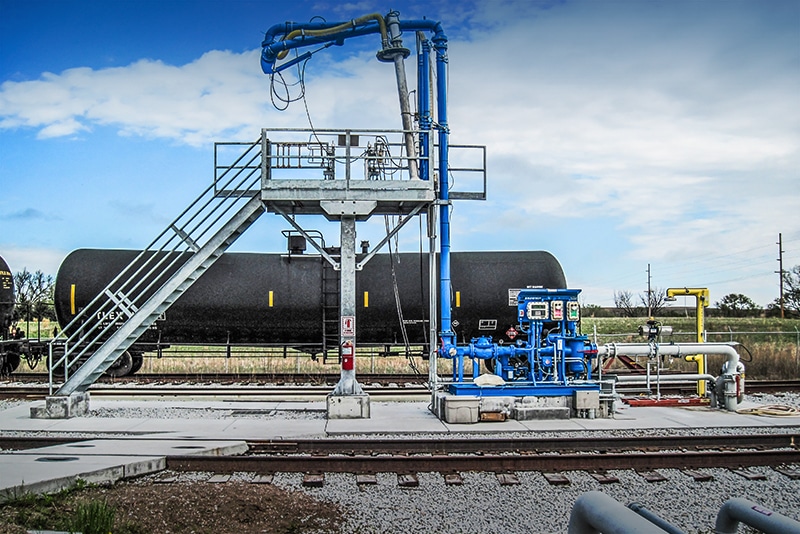 Fit more fueling equipment in your space by utilizing our line of loading skids. They are fully customizable to your operation and carry a NTEP Weights and Measures approval certificate for custody transfer of product. 
Specs | Features | Options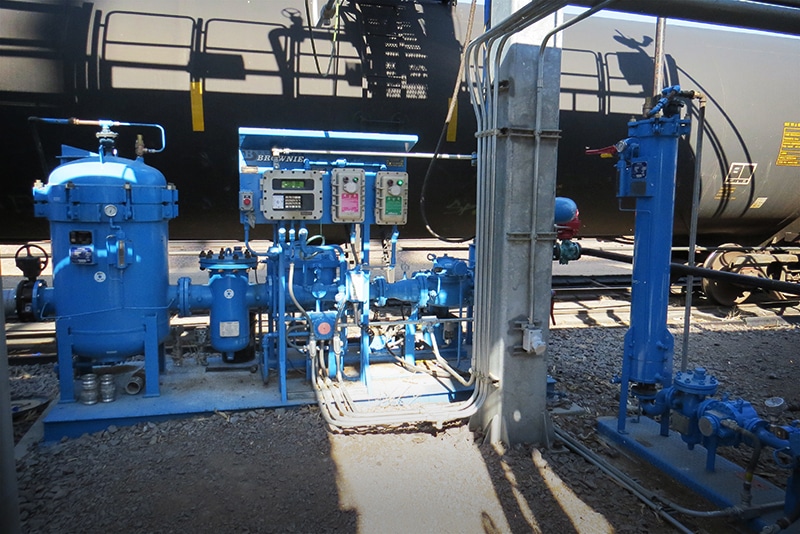 Blending allows for a secondary metered product to be added to an existing skid, commonly used for denaturing ethanol. Blending options include:
Ratio blending
Side-stream blending
Sequential blending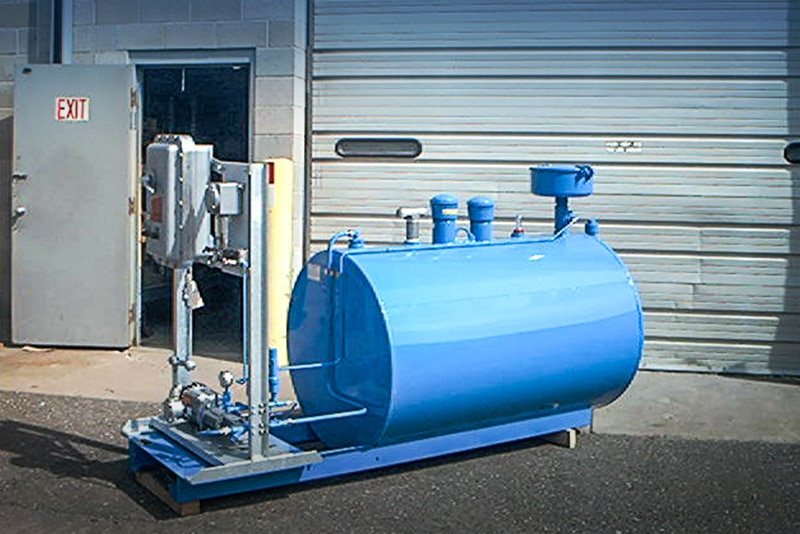 Additive Injection Skids allow you to include low-volume additives like corrosion inhibitors. 
Single-wall tanks available
Double-wall tanks available
Sizes ranging from 500 to 6,000 gallons
Our LP loading arms are a pre-assembled unit that is easily installed, while still allowing for customization.  Our one 45° swivel design assures low-maintenance, and higher capacity flow-rates with less restricted flow.
Arm designs:
Liquid Transfer Rail Arm
Vapor Transfer Rail Arm
Rail ESV System
ADVANTAGES
Emergency shut-off valve (ESV) to meets NFPA code
Fewer moving parts results in safer equipment to operate
No spring tensioning
Complete packages – hoses and valves from one source
5- or 10-year maintenance programs available for hoses
Safety first.
We offer top access systems that include fall-safe protection for top loading and unloading– includes harnesses, guard rails, and cages.
Weld testing per ASME B31.3
Weld procedures and welder qualification documents are available
Radiography and Magnetic Particle inspections are available as required
Hydrostatic pressure tests are completed as required
A complete documentation package is supplied to all customers
Have questions, need a quote, or need something customized? Complete the form below and a representative will follow up shortly.
Terminals & Plants Aftermarket Services
When it comes time for installation, maintenance, or repairs, we are well-equipped to serve you. Click on any service to get more information.
Proving and calibration is not only a requirement at terminals, but is extremely important to ensure efficiency. We can help with all your calibration and proving needs. 
Reduce downtime when a part fails – Westmor can help with our large stock of in-house parts. We carry most major brands to help get you back up and running quickly. 
Keep your terminal running smoothly and efficiently with Westmor's service and repair capabilities. We can help on-site with everything from emergency repair to scheduled maintenance and inspection programs.