modifications | upgrades | New construction
If you're looking to construct a new propane or other Natural Gas Liquid (NGL) terminal or make modifications and upgrades to an existing, Westmor can be of service.
Let our team of experts work with you to determine the right layout and/or modifications to ensure you meet your operational goals. Our services are fully customizable and are based on your individual needs.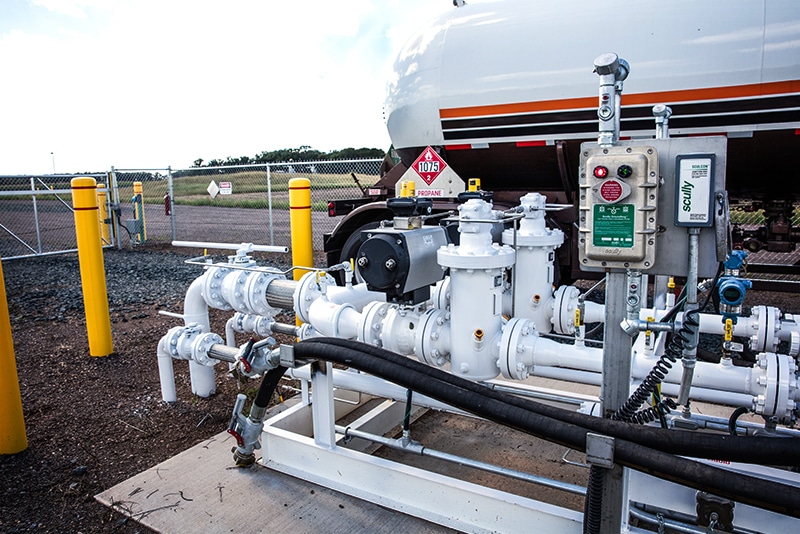 Integrate new equipment into your existing propane or other Natural Gas Liquid (NGL) terminal and exponentially increase flow rates, throughput, capacity, storage and/or production. Let our team of experts evaluate your operation and determine the right modifications for you.
Westmor will quote the upgrades and review recommendations with you to help you understand what you need for your operation. Our services are fully customizable and are based on your individual needs.
Best of all, Westmor manufactures truck loading skids, rail arms, compressor and pump skids and has the expertise with piping modifications for loading and offloading, so you can rest assured knowing you're working with a knowledgeable team.
Common Modifications & Upgrades
Storage
Piping
Electrical
Pump swap-out
Gas compressors
Rail loading/offloading
Rail loading arms
Truck loading/offloading skids and bulkheads
High-flow metering skid
Other Services & Capabilities
Plot plans & Layouts
Stand-by systems
Storage to load/offload racks
Pressure vessel storage systems
Accuload electronic registers
Pipe welding
Mechanical and electrical repairs
Metering and pumps
Proving and calibration
On average, a transport can load in 30 minutes or less and are in and out of the terminal
three times faster
at facilities where Westmor has worked to increase productivity.
If you're needing a newly constructed terminal, consult the custody transfer experts at Westmor. We can help you design and construct everything from terminal layout to loadout.
We have in-house experts with hundreds of years of combined experience ready to set up your facilities to fill your terminal by rail and offload product into trucks. 
Let us know what you are working on and we'll let you know how we can help. Accurate quotes with firm timelines are important, and we'll ensure timely execution and a lifetime of service and support.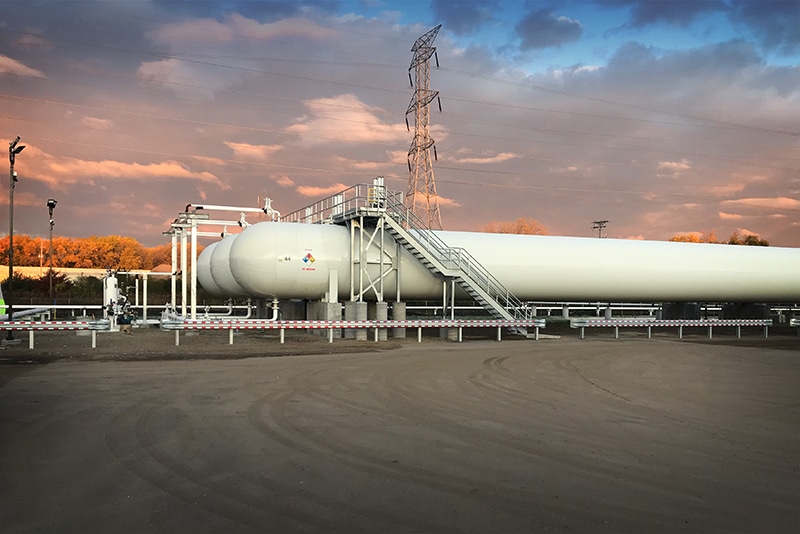 BULK STORAGE
Did you know Westmor handles bulk storage solutions designed for Anhydrous Ammonia (NH3) or Propane?
We manufacture our tanks and skids in-house and even make custom sizes.
Hundreds of years of combined experience in Natural Gas Liquid (NGL) services
Exceptionally-high safety rating
ASME, API 1104, OP certified welders
DOT/OQ qualified
IS Net World approved contractor with A/B grade
All projects designed, manufactured and installed to customer specifications
Have questions? Need a quote? Complete the form below and a representative will follow up shortly.
Terminals & Plants Aftermarket Services
When it comes time for installation, maintenance, or repairs, we are well-equipped to serve you. Click on any service to get more information.
Proving and calibration is not only a requirement at terminals, but is extremely important to ensure efficiency. We can help with all your calibration and proving needs. 
Reduce downtime when a part fails – Westmor can help with our large stock of in-house parts. We carry most major brands to help get you back up and running quickly. 
Keep your terminal running smoothly and efficiently with Westmor's service and repair capabilities. We can help on-site with everything from emergency repair to scheduled maintenance and inspection programs.