Westmor's Blueline MX Bobtail is designed for delivery to hard-to-reach locations and filling small cylinders: 30, 40 and 100 lbs. 
500 – 1,800 gallon tank, 49″ vessel
Multiple configurations are available
Choose your Class 5 chassis: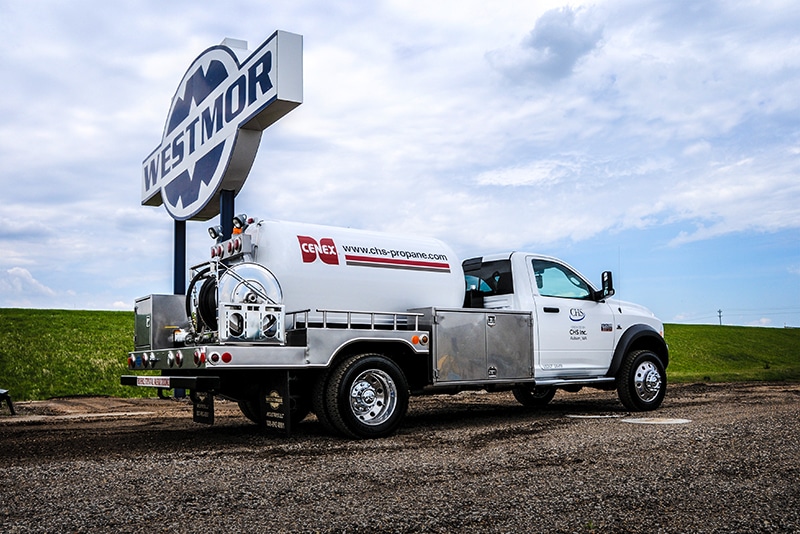 Westmor-manufactured vessel

Westmor-manufactured stainless steel decking

Bolt-on removable fenders

Centrally-located electrical panel

LED lighting wired to meet FMVSS 108

Welded internal piping

Axalta Imron® elite paint

Manufactured in the United States
Stainless steel open or enclosed deck

Bolt-on stainless steel or half-round aluminum fenders

Work lighting at rear of tank or back of cab

Strobe lighting at rear of tank and front of truck

1.25" customer pump-out line

2" self-loading line

Painted carbon steel, painted stainless steel or polished stainless steel piping

Rock Guard protection applied to lower portion of tank and chassis frame rails

Multiple meter options including: Liquid Controls (LC), Total Control Systems (TCS) or Red Seal (Neptune)

Choose your register: LCR-II, LCR-600, LCR.iQ, TSC3000 or MID:COM E:count
Have questions, need a quote, or need it customized? Complete the form below and we will follow up shortly.
When it comes time for inspections, maintenance, parts or repairs, we are well-equipped to serve you.
Click on any service to get more information.
From DOT inspections to meter calibrations and upgrades, Westmor can help you to stay compliant with regulations. Stay running smoothly all season long.
In need of a replacement part? We have stock on hand, ready to ship. Meters, pumps, valves, registers and more. Same day shipping is available in most cases.
Whether you need a major refurbish or a simple repair, we can help you get up and running at one of our truck service centers.