Blueline® Distribution Trailer
MC331 Bobtail Trailer with Metered Delivery
If you have tractor availability, this is a great option! The Blueline Distribution Trailer is incredibly versatile, offering the option to deliver or transport propane.
The standard model features a 6,000 gallon cargo tank, nearly twice the capacity of a typical single axle bobtail. You can replace two trucks with one tractor and ease driver shortages. This also means fewer trips to the bulk plant, opportunities to consolidate routes, and the versatility to supplement transport loads when needed. 
The trailer has the same features and functionality as a conventional bobtail so the Blueline Distribution Trailer can do just about anything that a Blueline Bobtail can do. Options include the patented Ergoload® Deck or patent-pending Pathway™ Delivery System.
This product comes with added versatility. Change your tractor over to our Transtech™ Distribution Trailer, allowing you to transport or deliver refined fuels and really maximize your tractor fleet.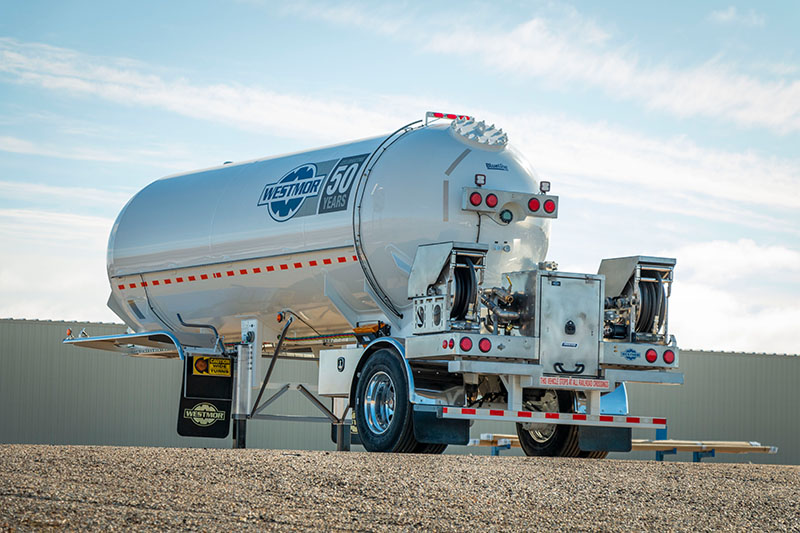 Westmor-manufactured vessel

Westmor-manufactured stainless steel decking

Bolt-on removable fenders

LED lighting

Welded internal piping

Axalta Imron® Elite Paint

Manufactured in the USA
Patent-Pending Pathway™ Delivery System

Pump Stabilization

High-Mount Tail Light Bar

Enclosed Decking

LP3 or LP4 Delivery
FlexFill™ System

Rock Guard Protection

Bolt-on stainless fenders

Half-round aluminum fenders

Work-lighting

Strobe lighting

Tank evacuation/self-load

Painted carbon steel piping

Painted stainless steel piping

Polished stainless steel piping

Multiple meters and registers to choose from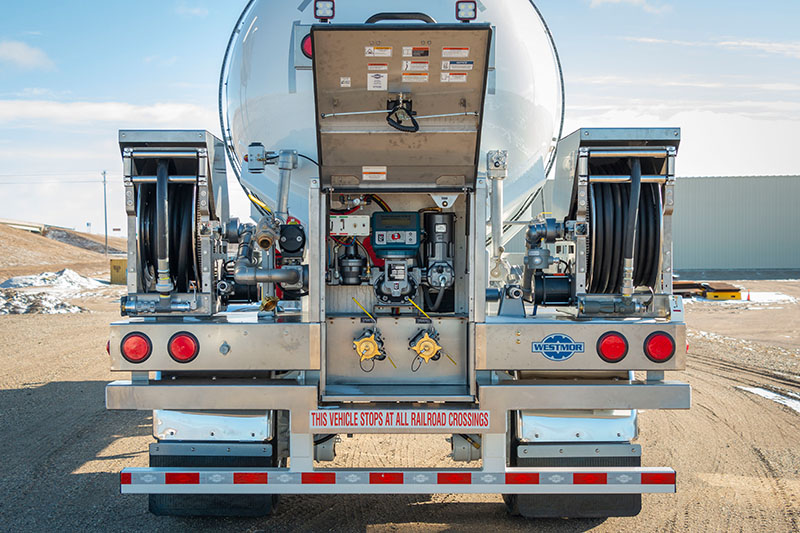 Have questions, need a quote, or need something customized? Complete the form below and we will follow up shortly.
When it comes time for inspections, maintenance, parts or repairs, we are well-equipped to serve you.
Click on any service to get more information.
From DOT inspections to meter calibrations and upgrades, Westmor can help you to stay compliant with regulations. Stay running smoothly all season long.
In need of a replacement part? We have stock on hand, ready to ship. Meters, pumps, valves, registers and more. Same day shipping is available in most cases.
Whether you need a major refurbish or a simple repair, we can help you get up and running at one of our truck service centers.