Refined Fuel Delivery Trucks
Westmor's refined fuel trucks meet some of the toughest road and weather conditions in the nation. We take pride in quality workmanship and satisfied customers, striving every day to maintain our reputation as one of the best "custom-built tanks manufacturer in America."
Work with our in-house engineering team to design a truck tank that's to your exact specifications to maximize your efficiency and productivity.
Tank sizes ranging from 400 – 7,500 gallons.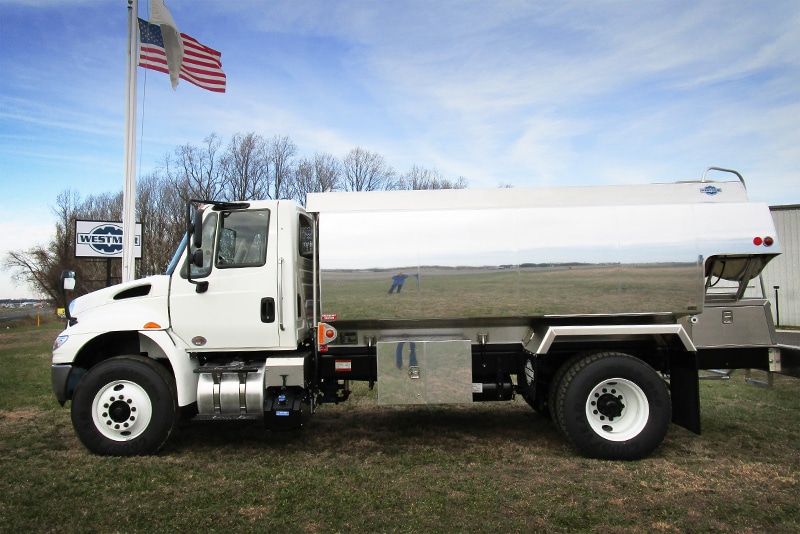 Truck Tank Models (Transtech™ Tanks)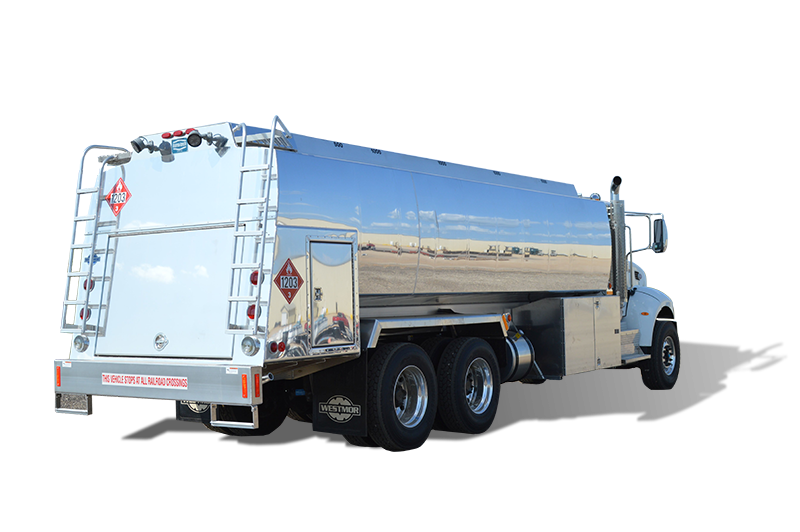 TANK: Multiple tank sizes from 400 to 7,500 gallons
TANK LADDERS: Ergonomic tank ladders with low bottom steps and easy grab return handles
LOADING: Top or bottom-loading option
METERS: LC, TCS or Neptune meters available
HOSE REELS: Multiple brands, sizes and configurations of hose reels
WORK LIGHTS: Effectively positioned work lights
PRODUCT SELECTOR:
Air manifold, manual manifold, Drybreaks or hard-piping product selector
CONTROL SYSTEMS: Simple, easy-to-operate control systems
SAFETY RAILS: Optional retractable safety rails mounted to tank tops, controlled from ground entry
ADDITIONAL OPTIONS:
Back-up camera
Flush system
Remote control
Aluminum cabinets
Strobe lights
Hydraulic drive system
Hose tubes/hose troughs
Suction lines
Custom branding and/or decals
High-speed pump-off line(s)
Quick couplers for nozzles
High-pressure delivery hoses
Westmor refined fuel trucks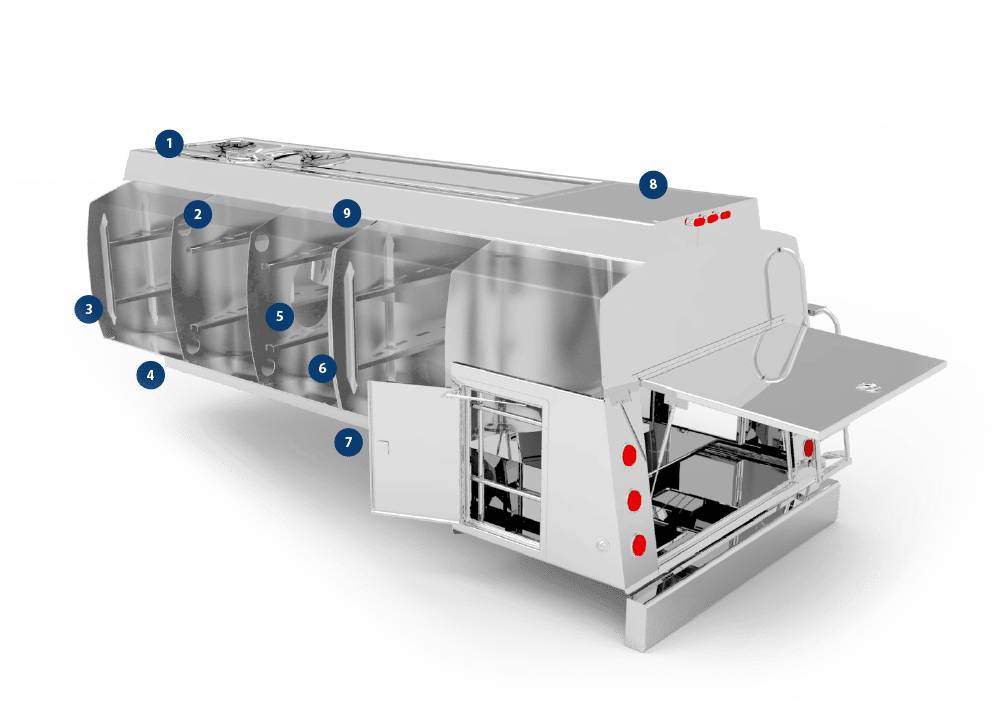 See tank diagram:
Full-length expanded metal safety walk area
Side drains in baffles
Precise press brake forming for exact fit-up of tank components
Shaped bottoms for positive drainage
Offset baffle opening to reduce product sloshing
Unique head shape results in a one-inch space between double bulkhead compartments
Extruded angle sills with neoprene (optional)
Removable canopy cover for easier equipment servicing
Continuous curvature heads and baffles
Custom Application Models
Westmor refined fuel trucks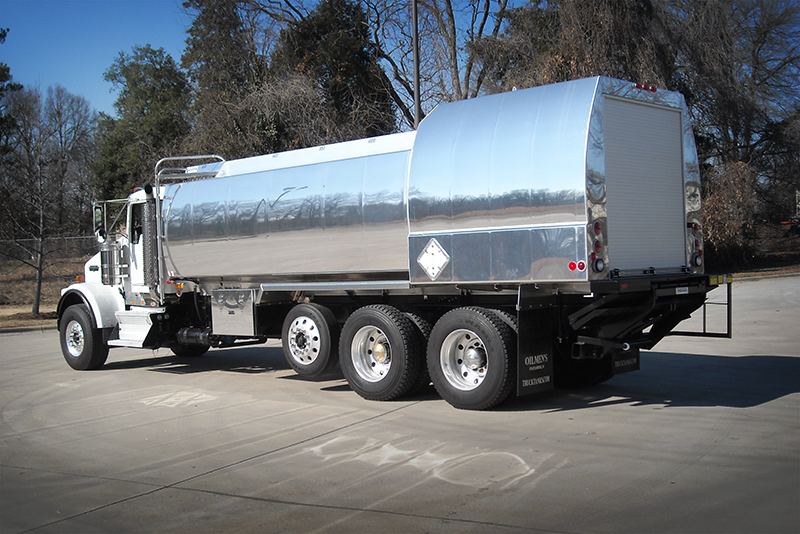 Custom tank sizes and cargo enclosure
Designed for bulk lubricants and packaged products
Top or bottom-loading available
Side delivery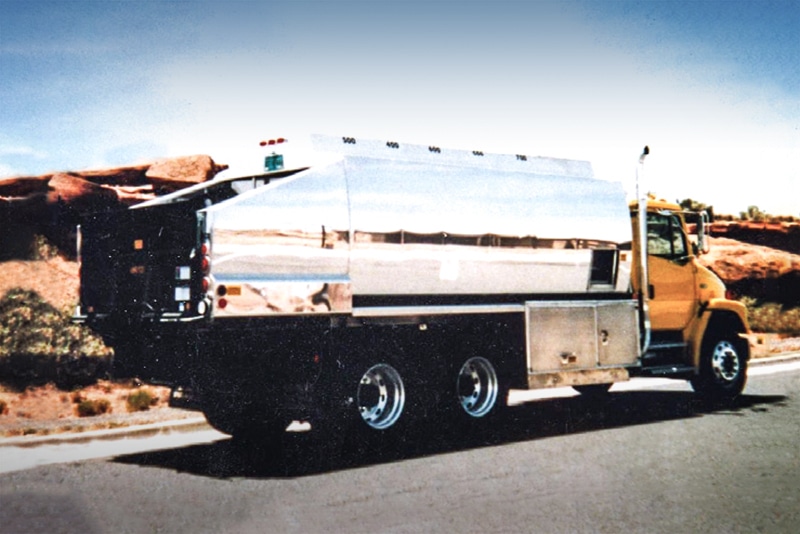 Custom tank sizes and barrel boot
Designed for bulk lubricants and packaged products
Top or bottom-loading available
Side delivery
Custom order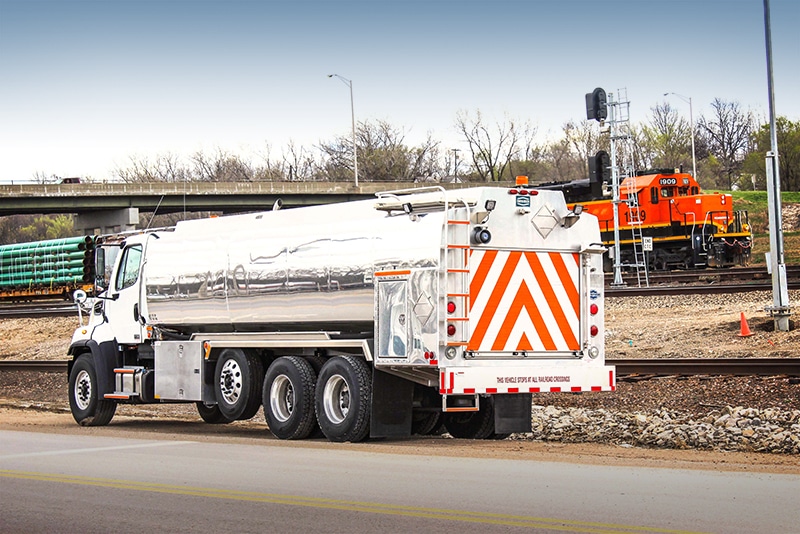 Tank capacities up to 7,200 gallons
Pumping systems allow up to 300 gallons per minute
Roll-up rear door for maximum safety in railroad yards
Easy access to meter and reel
Controls located in the rear compartment
Larry Black of Capital City Oil shares his customer service experience with Westmor. Although his company had never purchased equipment from Westmor before, Larry was happy with the truck he received.
In-house engineering staff ensures your truck is customized to fit 
Weight scale analysis for custom orders
Cost effective, on-time truck delivery
Competitive pricing with Westmor-manufactured vessels
User-friendly designs improve ergonomics and safety
Have questions, need a quote or need something customized? Complete the form below and a representative will follow up shortly.
When it comes time for inspections, maintenance, parts or repairs, we are well-equipped to serve you.
Click on any service to get more information.
From DOT inspections to meter calibrations and upgrades, Westmor has quickly become the go-to expert to help you meet compliance, and stay running smoothly all year long.
Need replacement parts? We have stock on hand–ready to ship– ranging from meters, pumps, valves, registers, and more. Same day shipping is available in many cases.
Not ready to buy new? If you need a simple repair, or a major refurbish, one of our truck service centers can help get you back up and running.