Westmor's Blueline BX Bobtail is designed for conventional deliveries to residential, farm or commercial accounts. Our base unit is fully customizable.
Tank sizes ranging from 2,600 to 3,499 gallons
Multiple delivery style options
Pick your Class 7 chassis: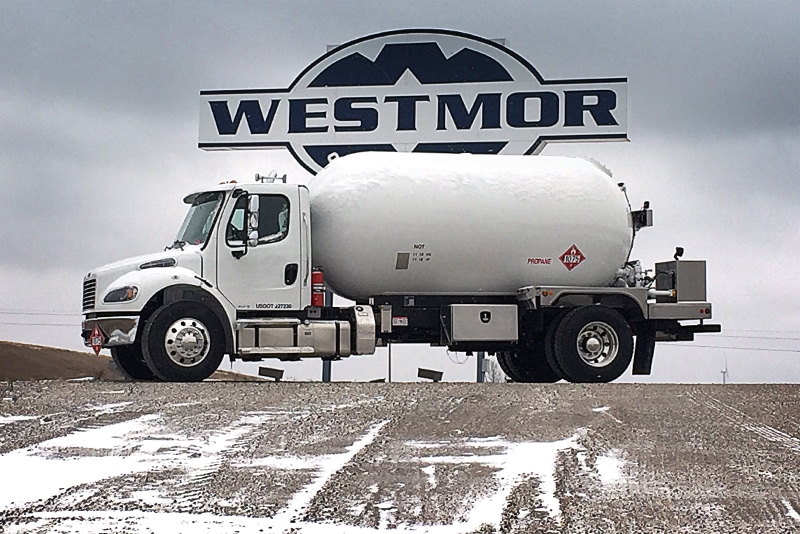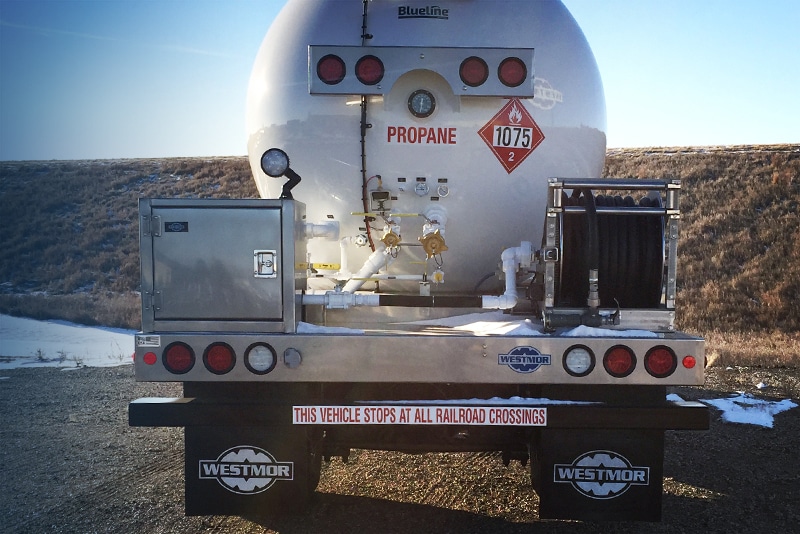 Fuel delivery from rear of truck
Hose reel options available
Ergoload® Deck design available (standard deck pictured)
Inverted hose reel located behind cab
Hose reel allows for delivery off either side of truck
Additional versatility for residential and commercial deliveries
See common options on the Blueline BX Bobtail by Westmor Industries.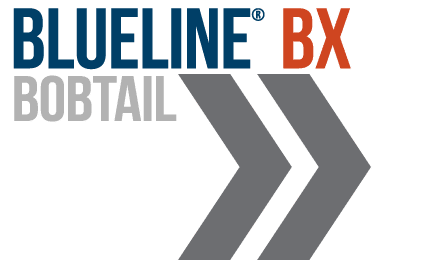 Open or enclosed decking

Bolt-on stainless steel or half-round aluminum fenders

Bolt-on removable fenders

LED lighting wired to meet FMVSS 108

Work lights at rear of tank and back of cab

Strobe lights

Aluminum or stainless steel hose reels

1.25″ customer pump-out line
2″ Self-loading line

Service pack cabinets

Service Pack Module

Interlock systems to prevent pull-away

Back-up camera

Remote control safety/shut-down system

Shaft or hydraulic-drive pumps

Pump: Blackmer or Corken

Piping: painted carbon steel, painted stainless steel or polished stainless steel

Meter: Liquid Controls (LC), Total Control Systems (TCS) or Red Seal (Neptune)

Register: LCR-II, LCR-600, LCR.iQ, TCS3000 or MID:COM E:count
Westmor-manufactured vessel

Westmor-manufactured stainless steel decking

Centrally-located electrical panel

Welded internal piping

Axalta Imron® elite paint

Manufactured in the United States
Why Westmor? The ease of purchasing, the quality of the vehicles, the information at my fingertips ... because these guys are so knowledgeable about Bobtails.
– Dave Barrett, Barrett Propane, Prescott AZ
It pumps 70 gallons per minute. It floats down the road, has more power than the single axle I had. It's a beauty to drive– I love it!
– Dave Shaw, ProAg Farmer's Co-op, Henning MN
Have questions, need a quote, or need it customized? Complete the form below and we will follow up shortly.
When it comes time for inspections, maintenance, parts or repairs, we are well-equipped to serve you.
Click on any service to get more information.
From DOT inspections to meter calibrations and upgrades, Westmor can help you to stay compliant with regulations. Stay running smoothly all season long.
In need of a replacement part? We have stock on hand, ready to ship. Meters, pumps, valves, registers and more. Same day shipping is available in most cases.
Whether you need a major refurbish or a simple repair, we can help you get up and running at one of our truck service centers.